Congratulations.
You've made it.
It's time for the next step in your journey. Let's get started.







Free yourself for what's next
Onfolio deals are fast, fair and friendly. So you can jump right into your next project or enjoy a well-deserved break.
Speed
Free valuation within 7 days. Deals completed in 30 days or less.
Certainty
Seamless, easy and straightforward steps from evaluation to close.
Fairness
No lowballing. We offer you what we think the company is worth.
Clarity
You can expect absolute transparency in every conversation with Onfolio.
Expertise
Deep digital expertise and a proven track record of growing digital companies.
Respect
As fellow entrepreneurs, we'll always treat you and your work with respect.
Get an offer
Get a free and confidential valuation.
For companies with annual profits over 500k USD.
We never share data.
3 Simple Steps
Building a company is hard work. Selling it shouldn't be. Onfolio makes it easy.
1.
Response in 48 hours
Submit your details and we'll be in touch within 48 hours.
2.
Offer in 14 days
Get a free valuation and a competitive offer within two weeks.
3.
Timely payment
Get paid fast with a flexible payment structure that matches your goals.
Time to celebrate!
We buy and build profitable digital companies.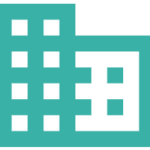 20
Companies
30+
Team Members
Onwards and upwards
Onfolio helps entrepreneurs achieve the life they want.

"Selling our business to Onfolio was a really pleasant, smooth and easy process, from start to finish. Onfolio assessed our purchase price, determined that it was a fair deal and in a very short time, decided to proceed with the acquisition. I felt confident about the deal with Onfolio and felt there was mutual trust and respect between us. Everyone I dealt with on the Onfolio team was sincere and transparent. I highly recommend Onfolio to anyone who is looking for a buyer for their business."
Joel Sacks, Founder

"I feel so blessed to have crossed paths with Onfolio. I was ready to move on to something different in my life. As I considered selling my first "brainchild," I felt most comfortable choosing Onfolio to be its new "mom" because of their commitment to continuing my vision and preserving the brand's integrity. It was critical to me that what I'd started would be well cared for. I knew I needed to trust whoever was coming aboard, and every interaction with the Onfolio team gave me the confidence to move forward with the acquisition."
Caitlin Pyle, Founder
Get on your way
Take your vision to the finish line. Get a fast and free valuation. We'll be in touch within 48 hours.
Actionable insights for solopreneurs.
Get access to in-depth articles and insights from leading founders and investors.