Onfolio acquires and manages a portfolio of digital companies.
We identify established profitable companies with excellent opportunities for growth.
With diversified holdings and years of marketing and operations experience, we mitigate the risks traditionally associated with investment in digital companies.
In 2022 Onfolio completed its IPO and is now listed on the NASDAQ under the ticker symbol ONFO. To learn more please visit our investor website.







Team Onfolio
Come say hi! We're always up for a chat.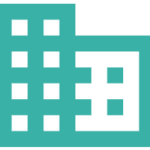 20
Companies
30+
Team Members


How we grow companies
We bring together world class expertise to build a profitable portfolio of digital companies.
Marketing
We identify new marketing opportunities and custom growth marketing strategies that boost customer value.
Operations
We implement standardized processes and identify opportunities for economies of scale across our portfolio.
Experience
We improve the customer experience at every step of the journey, driving customer retention and referrals.
Expansion
We find opportunities to expand sales channels and leverage our partner network for maximum market exposure.
Innovation
We continuously improve product and service quality using our research, design and product expertise.
Funding
We provide funding necessary to build a high performing team and take the company to the next stage of growth.
Onwards and upwards
Onfolio helps entrepreneurs achieve the life they want.

"Selling our business to Onfolio was a really pleasant, smooth and easy process, from start to finish. Onfolio assessed our purchase price, determined that it was a fair deal and in a very short time, decided to proceed with the acquisition. I felt confident about the deal with Onfolio and felt there was mutual trust and respect between us. Everyone I dealt with on the Onfolio team was sincere and transparent. I highly recommend Onfolio to anyone who is looking for a buyer for their business."
Joel Sacks, Founder

"I feel so blessed to have crossed paths with Onfolio. I was ready to move on to something different in my life. As I considered selling my first "brainchild," I felt most comfortable choosing Onfolio to be its new "mom" because of their commitment to continuing my vision and preserving the brand's integrity. It was critical to me that what I'd started would be well cared for. I knew I needed to trust whoever was coming aboard, and every interaction with the Onfolio team gave me the confidence to move forward with the acquisition."
Caitlin Pyle, Founder
Looking for cashflow?
We offer preferred shares which come with a 12% annual dividend, and have a 2.5 year 100% track record
Actionable insights for solopreneurs.
Get access to in-depth articles and insights from leading founders and investors.